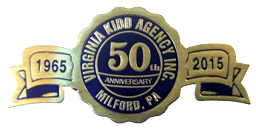 The Virginia Kidd Literary Agency is one of the longest established specialized literary agencies in the world. VKA embodies more than half a century of rich experience in the top end of the science fiction and fantasy genres. Our client list reads like a top notch "who's-who" of science fiction: Gene Wolfe, Anne McCaffrey, John Varley, James Tiptree Jr., Alan Dean Foster and others set the bar very high indeed.
Our authors have won Hugos, Nebulas, World Fantasy, Tiptree, National Book Award, PEN Malamud, SFWA Grandmaster, Gandalf, Locus Award, Margaret Edwards Award, IAMTW Lifetime Achievement Award (Grand Master), Rhysling Award, Author Emeritus SFWA, BSFA Award — and more. We consistently represent the best of the best.
Publishing-related Inquiries
If you have a publishing-related inquiry about one of the published works, authors with published works, or author's estates we represent, please use our client database to set up your inquiry.
Querying the Virginia Kidd Agency
Please visit this page for details on querying.